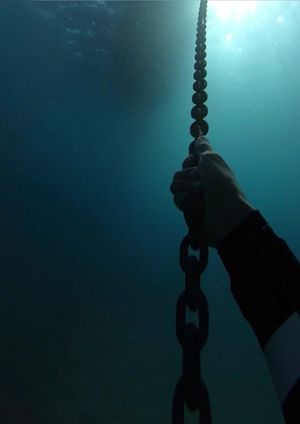 DREDGE Feature Film
When Hollywood came knocking, Black Salt Games contacted Blue Aeris to consult and help navigate the daunting process of turning their successful IP into a feature film. We aligned them with prominent industry entertainment law firm Greenberg Glusker in Los Angeles as their legal representative and are currently helping to navigate negotiations with top movie production companies to partner with.

Black Salt Games is an independent game development company based in New Zealand. Comprised of three passionate game developers and a talented studio manager, they aim to create unforgettable gaming experiences that captivate players worldwide. The company's award-winning debut title, DREDGE, has received critical acclaim for its exceptional execution and distinctiveness. It showcases Black Salt's commitment to creating innovative content that is both immersive and entertaining. 
DREDGE is a testament to the power of storytelling, artistry, and interactivity. Their desire was to create something unique, but not so different that no one can relate to it. Black Salt Games sought to blend different genres to embrace the diversity of our audience and pique the interest of a wide range of demographics. Through the medium of a video game, they aim to evoke emotions, provoke introspection, and ignite the imagination of players.
We hope to do the same with film audiences across the globe. 
The heart of DREDGE lies in the universal and haunting story it weaves. It taps into the depths of our collective consciousness, resonating with themes that touch us all. The tale transcends the boundaries of time and place, inviting each individual to reflect upon their own lives and find solace and understanding in the shared human experience. 
As the sun sets on the horizon and darkness descends upon the seas, beware of what lies in wait. DREDGE challenges your perceptions, immersing you in a world where fear and uncertainty coexist with beauty and awe. Pushing the boundaries of exploration, the story ventures into the unfathomable depths. But be mindful of time slipping away, for the abyss may hold more than you bargained for. 
Take a peak at our EPK in the link above and join us on this voyage into the unknown, where the familiar becomes unfamiliar, and the haunting beauty of the deep awaits.